Bertuahnya anak-anak kecil sekarang, dilahirkan dengan penuh kasih sayang, disambut dan diraikan.
Penataan kali ini lebih kepada "taste" yang di 'request' oleh ibu si baby ni... theme tak kisah tetapi dimainkan dengan warna tema kuning dan kelabu...yellow and grey.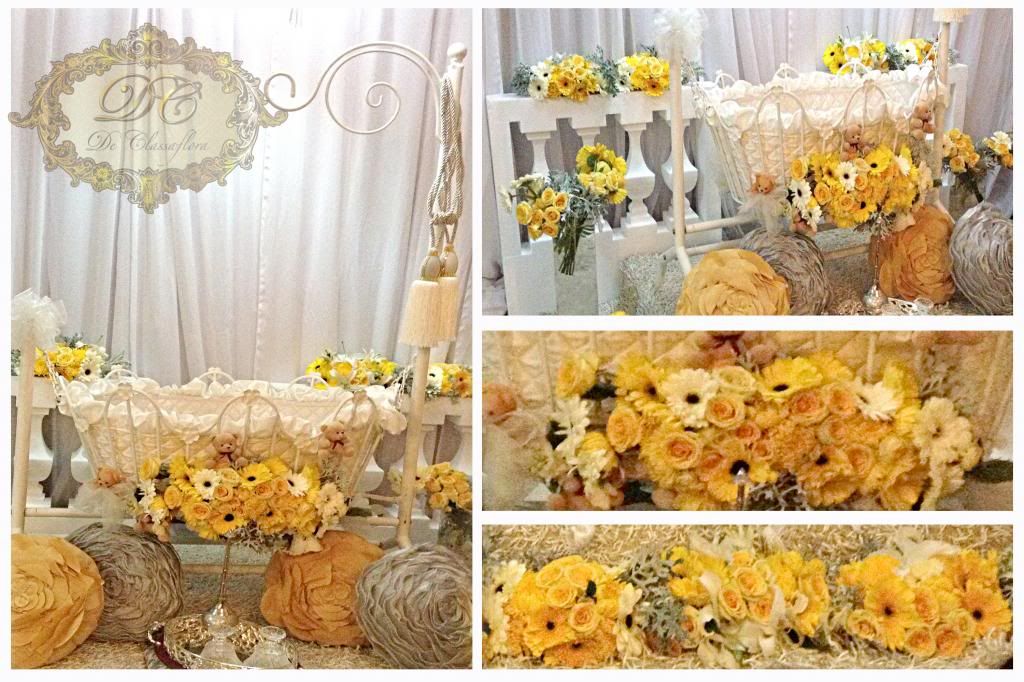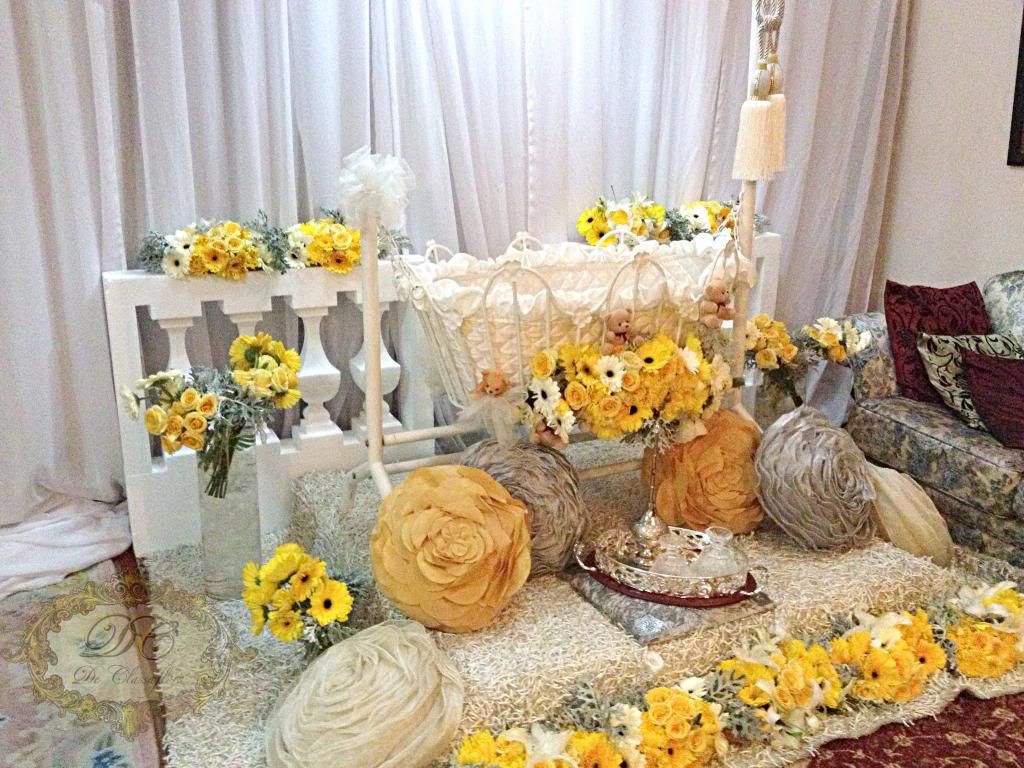 Sweet kan color ni, lari dari kebiasaan pink and blue. Sesuai juga untuk anak lelaki mahupun perempuan. Dengan fresh flower yang mengharumkan segenapkan ruang.... pasti baby dibuai lena semasa majlis berendoi.
p/s: Majlis berendoi bukan satu tuntutan tetapi ia adalah adat, yang dituntut adalah majlis aqiqah dan cukur jambul, namun selagi adat itu tidak menyalahi tuntutan agama dan tidak lari dari syariat maka ia di bolehkan....