Good can write here again!!...Assalamualaikum, Alhamdulillah syukur masih dipanjangkan usia.
B2b di luar sana...!! Masih tercari-cari warna yang sesuai untuk majlis istimewa anda!!? Ada yang ikut color of the year, ada yang ikut baju dan ada yang mengikut warna kegemaran. Terpulanglah kepada diri sendiri yang mana anda suka, yang penting pembikinan dan permainan warna itu tidak terjejas dan sentiasa cantik di pandang!!
Entri kali ini akak bercerita tentang warna
merah jambu
,
pink
... warna yang sering menjadi pilihan mempelai terutamanya perempuan dan psst... lelaki sekarangpun dan boleh pakai warna pink, dan tak kelihatan janggal. Dusty pink sering jadi pilihan sebab nampak sangat elegant, baby pink nampak sweet, shocking/cherry pink perlu berani.
Untuk majlis Nikah dan sekaligus resepsi, milik pengantin ini yang inginkan majlis yang simple, maka kami corakkan utk majlisnya satu hiasan yang tidak kelihatan over tetapi sangat manis dipandang. Sentuhan dusty pink hanya pada peacock feather dan bunga serta kusyen-kusyen. Dan yang lainnya berwarna cream ivory.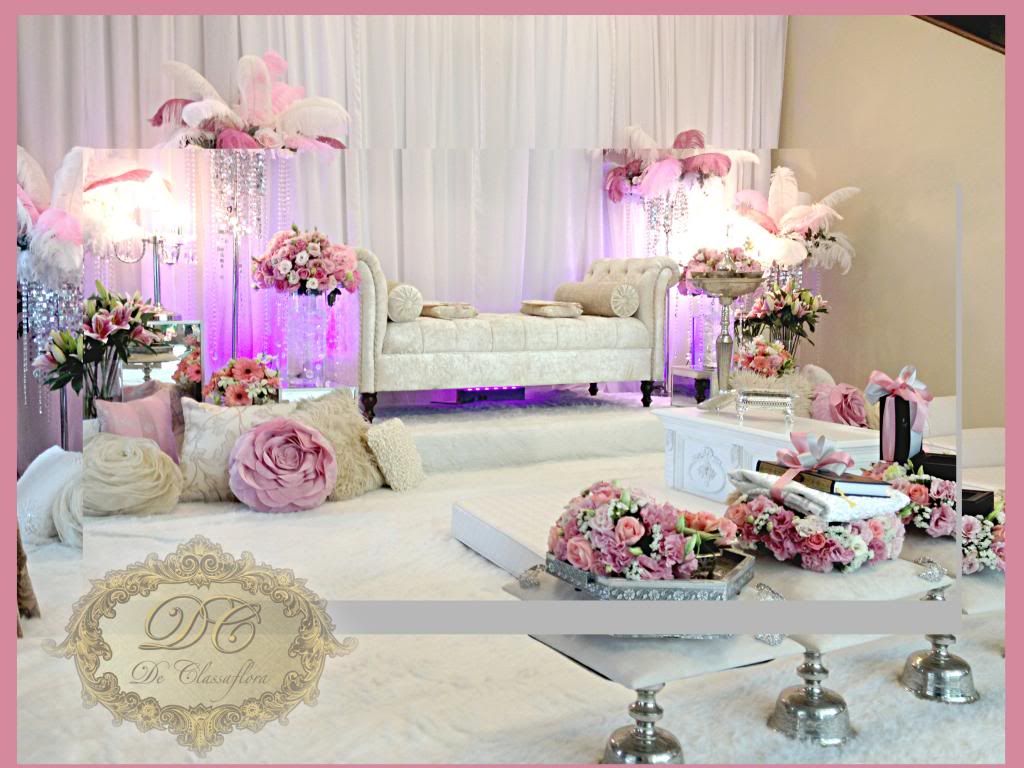 penggunaan warna senada sangat memberi impak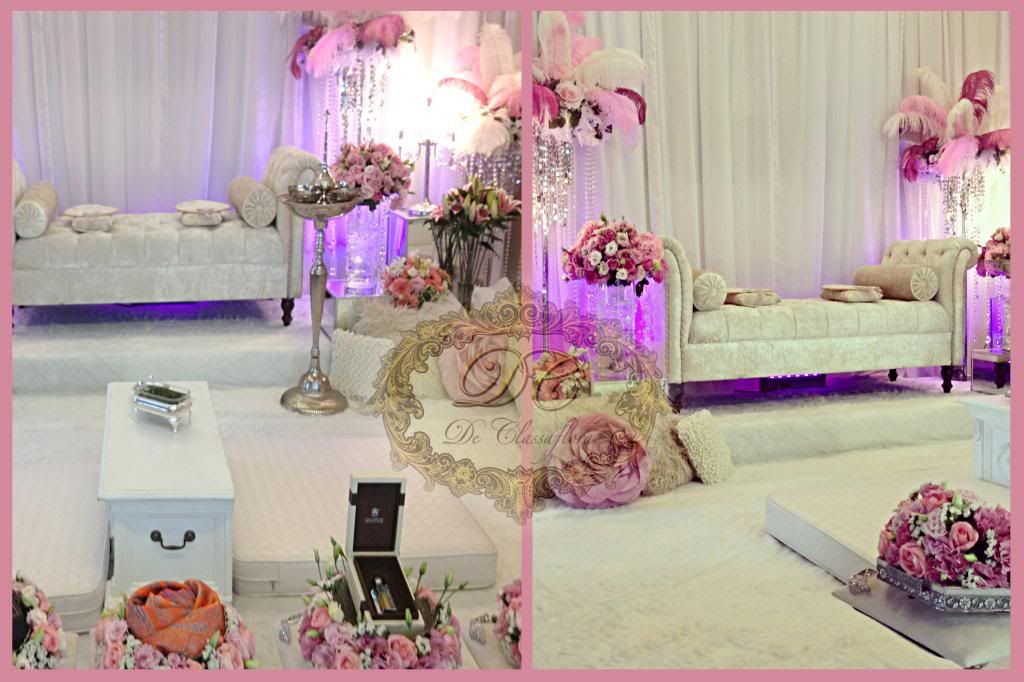 Ruang yang tidak terlalu luas akan kelihatan luas jika penggunaan warna cerah secara maksima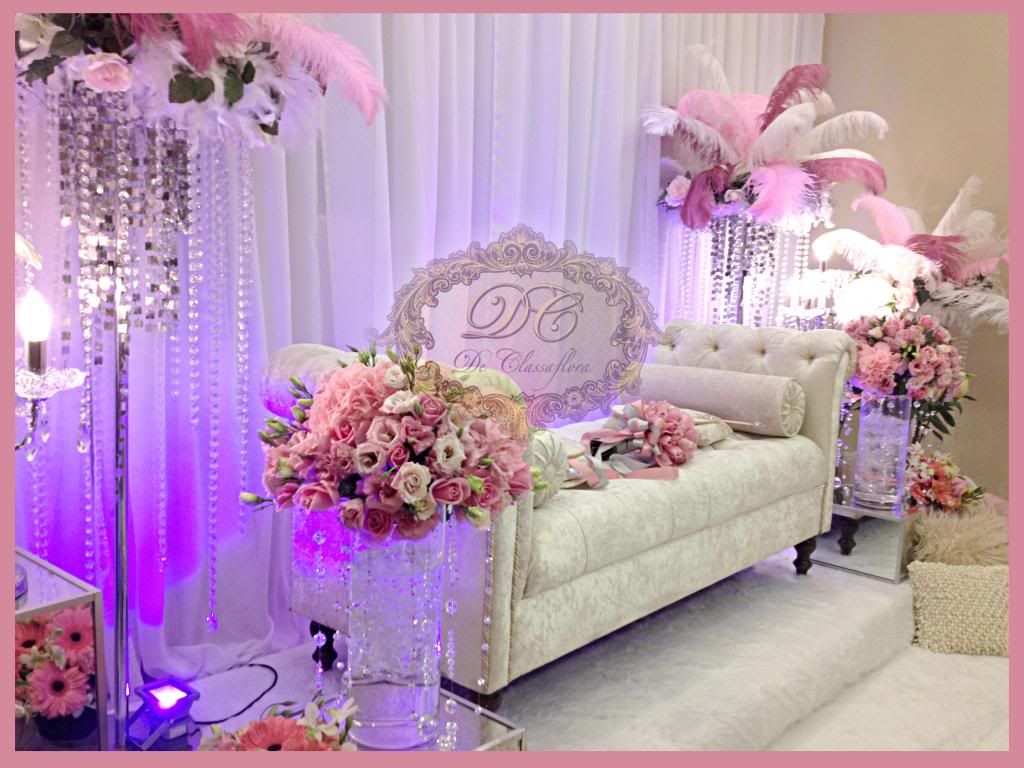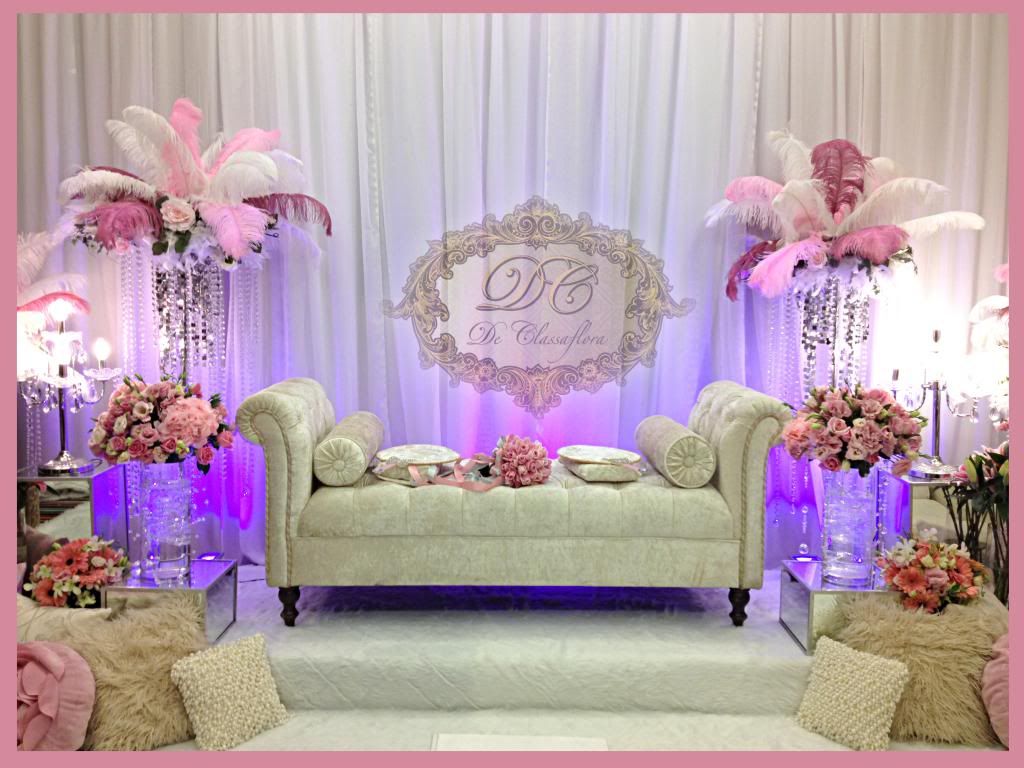 warna dusty pink cukup mempersona :)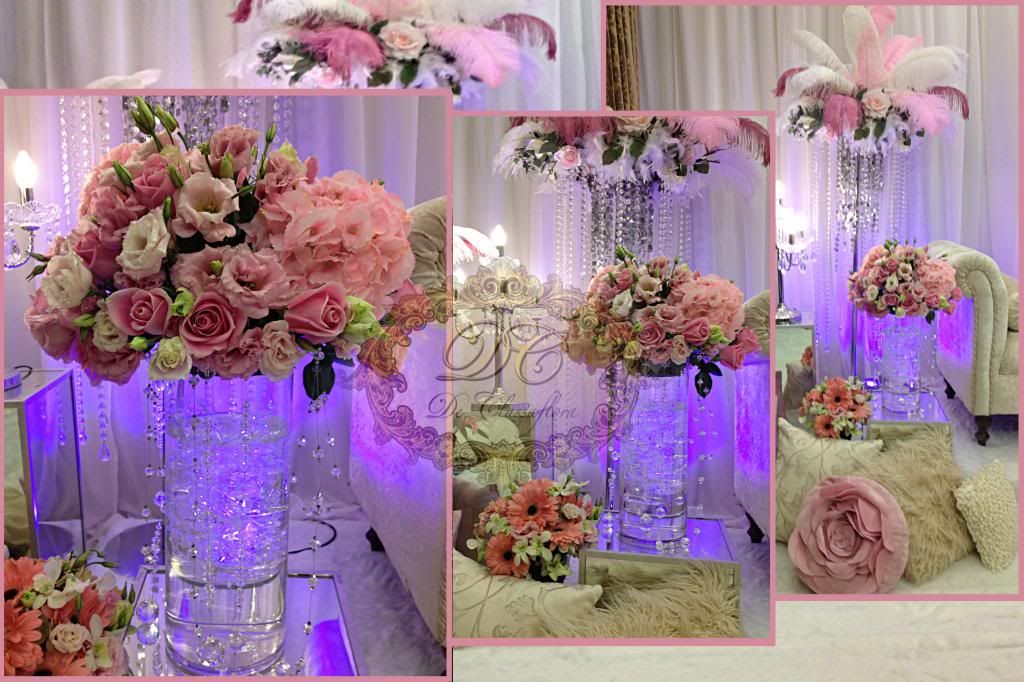 menggunakan jenis bunga yang sama tona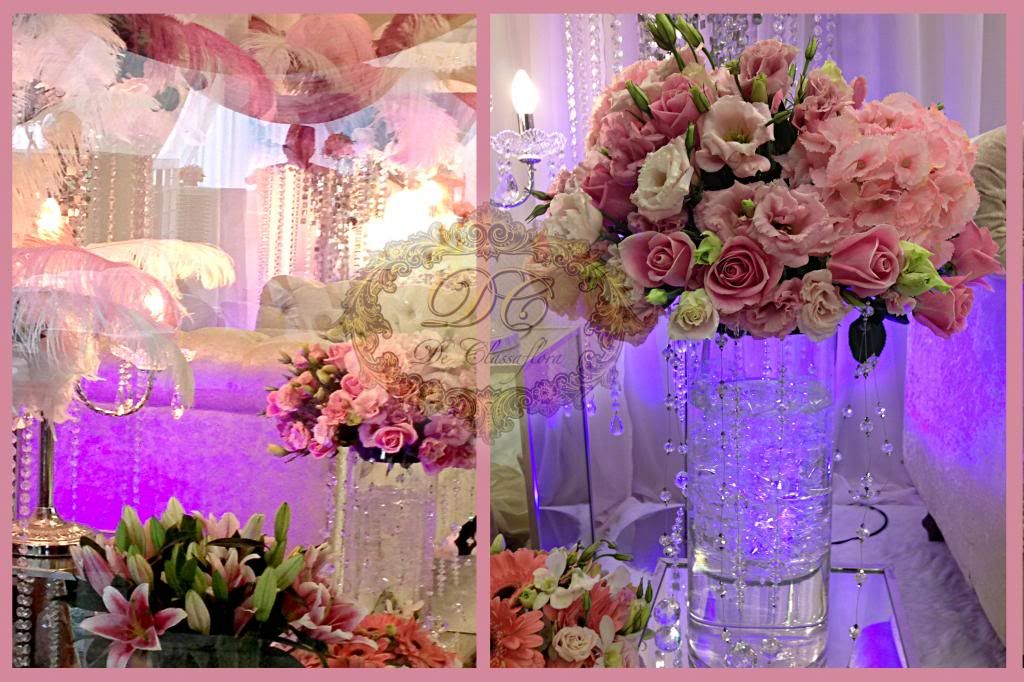 Rose maria, eustoma pink, gerbera dan stargaizer kesinambungan yang amat cantik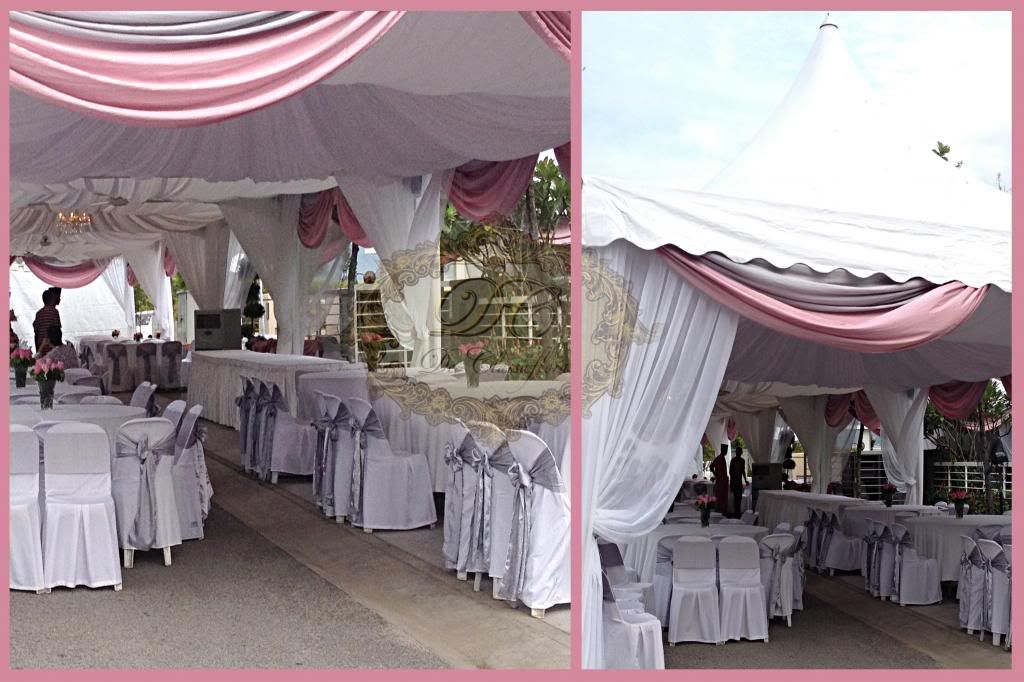 Khemah pilihan kerjasama dengan Syakilla canopy
Simple centerpiece menggamit tetamu yang datang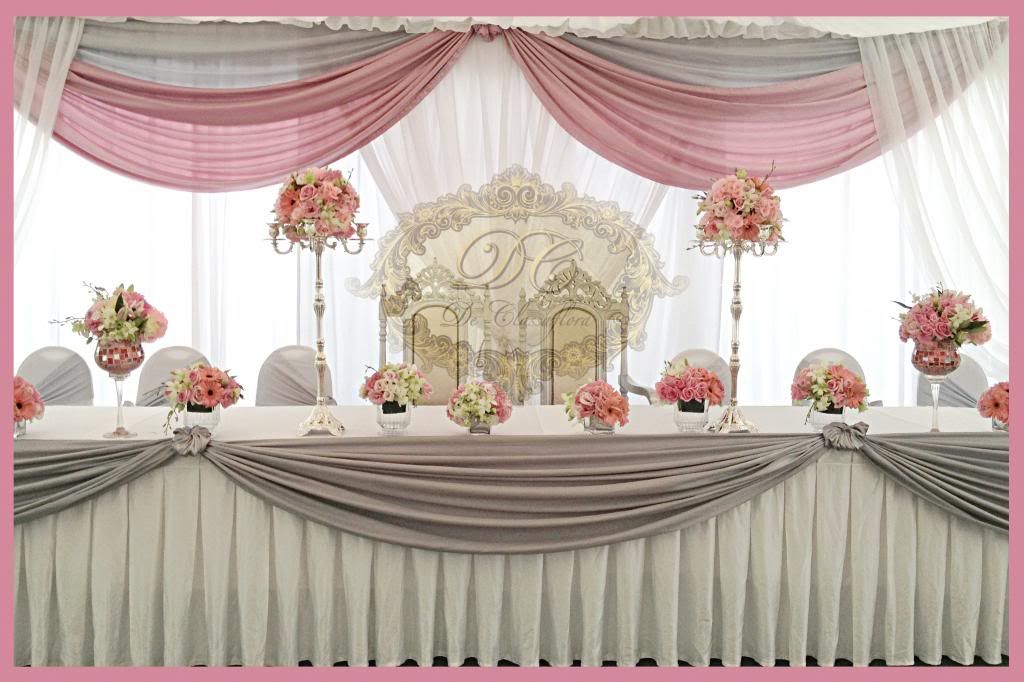 Warna yang cukup menenangkan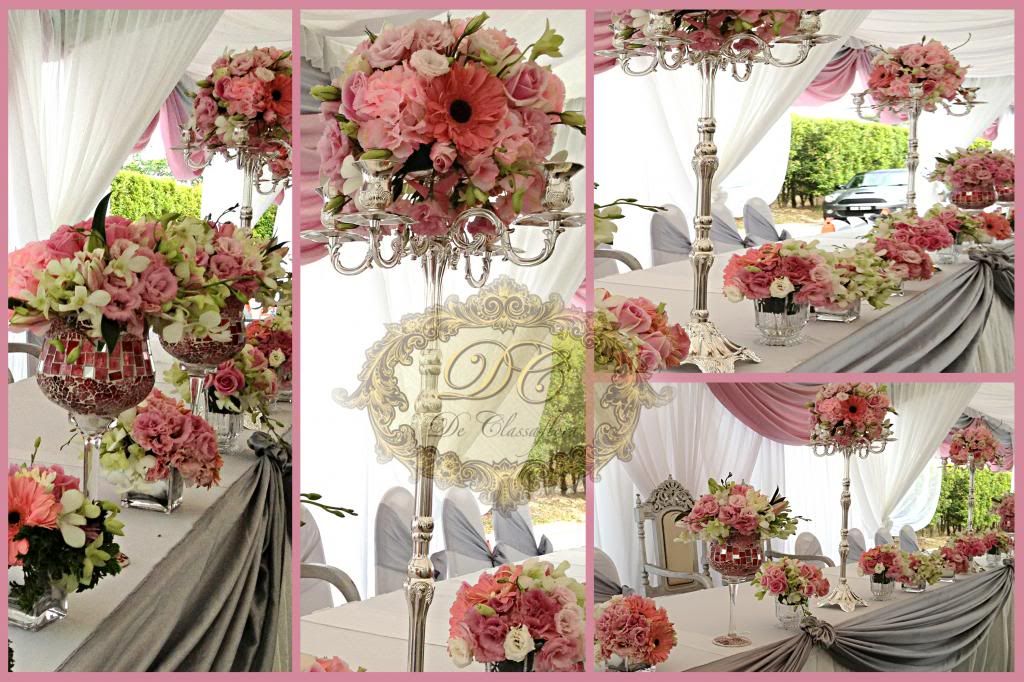 Hiasan main table yang memberi peranan utama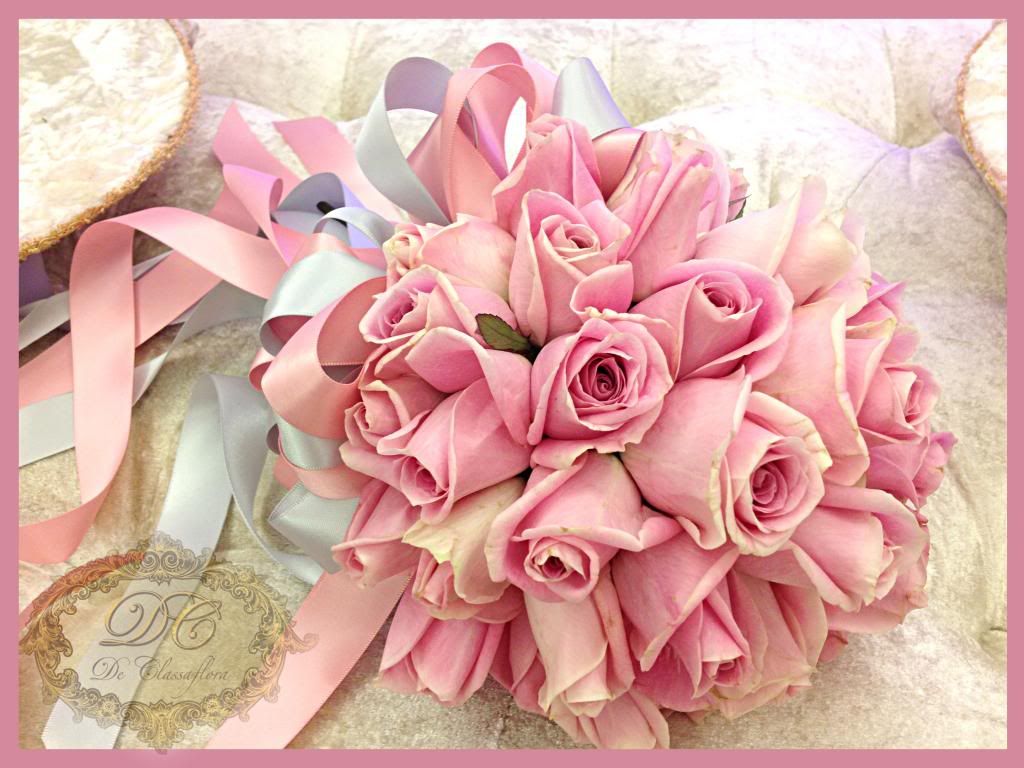 Simple handbouquet juga mengikut warna tema
So Jangan pening kepala memilih warna tema, pilih sahaja warna yang anda suka di mata anda. Sebagai vendor, De Classaflora pasti akan menceriakan dan menggunakan peluang sebaik mungkin untuk majlis anda.
Ps... Buat Pasangan ini semoga bahagia hingga ke syurga!!