Salam Sejahtera, semoga kalian semua sihat di sisiNya
Belum selesai lagi saya masukkan job kami di bulan Januari sebenarnya walaupun pada asalnya kami kurang menerima tempahan memandangkan persiapan anak sekolah, cuti untuk staf-staf yang berbulan bertungkus lumus membantu serta pertembungan dengan Chinese New Year yang pastinya stock2 terutamanya bunga sukar diperolehi. tapi entah bagaimana, wedding cik pengantin ini kami terima juga (sebab sudah ditempah awal) dan memang 'padan muka' saya kerana nak pengsan mencari bunga untuk sesuaikan dengan themenya lilac and blue wedding.
Kerana ada masa maka gubahan bunga dibuat awal di kedai, pabila siap.. hati saya sudah terdetik sukakah pengantin akan warna seterang ini, rupanya suami saya juga berpandangan demikian. Sejujurnya kami tidak pernah bermain dengan warna terang-terang begini, tapi apakan daya, artificial tak mengapa tetapi ini fresh!! Di hati saya berdoa agar segalanya berjalan lancar.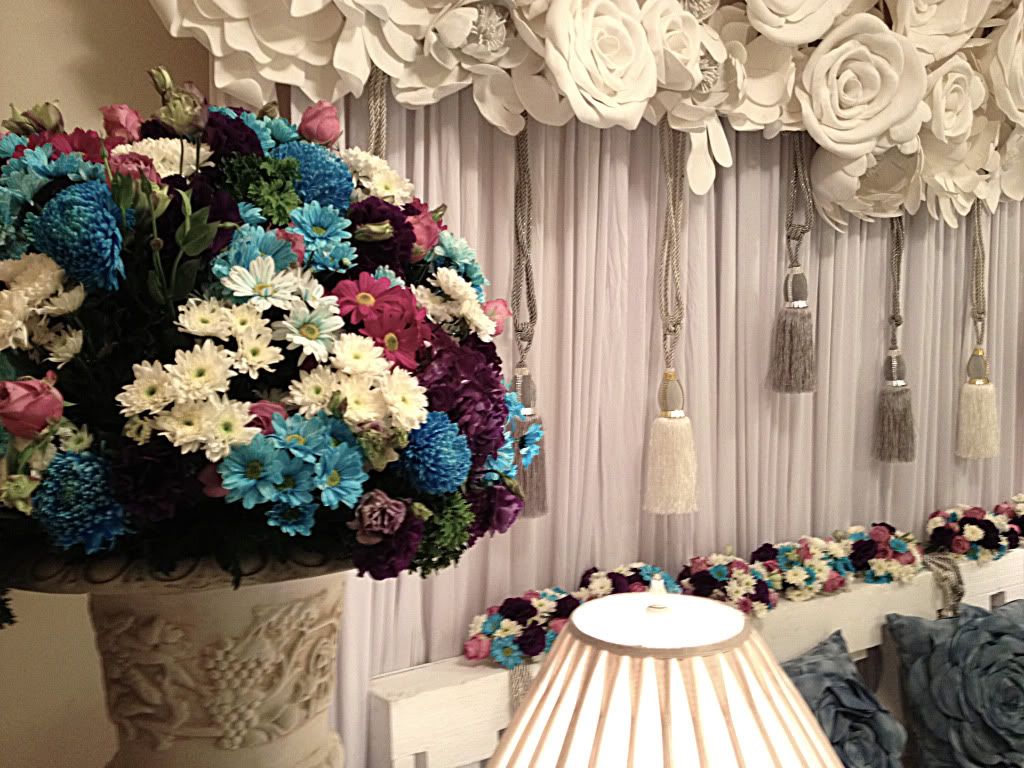 Selepas solat Maghrib baru kami bergerak ke Shah Alam, barang-barang sudah mendahului kami, tenang bekerja kiranya kita selesai yang fardhu dahulu. Setiba di sana kami terus memulakan kerja sambil diperhati oleh kaum keluarga si pengantin, Alhamdulillah, syukur.... semua berjalan lancar, kerisauan saya hilang sedikit demi sedikit apabila melihat senyuman mereka, rupanya cantik menggunakan warna-warna terang, yang penting kita tahu menyesuaikannya. Thanks to beutiful and sweet bride, Adibah and her handsome husband Adam and their kindness and friendly family.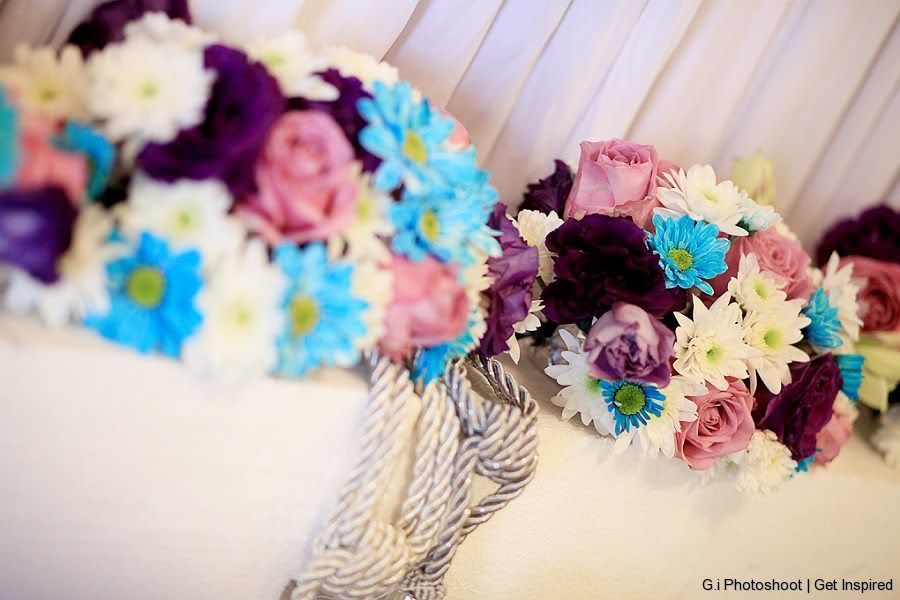 credit to G.I Photoshoot picture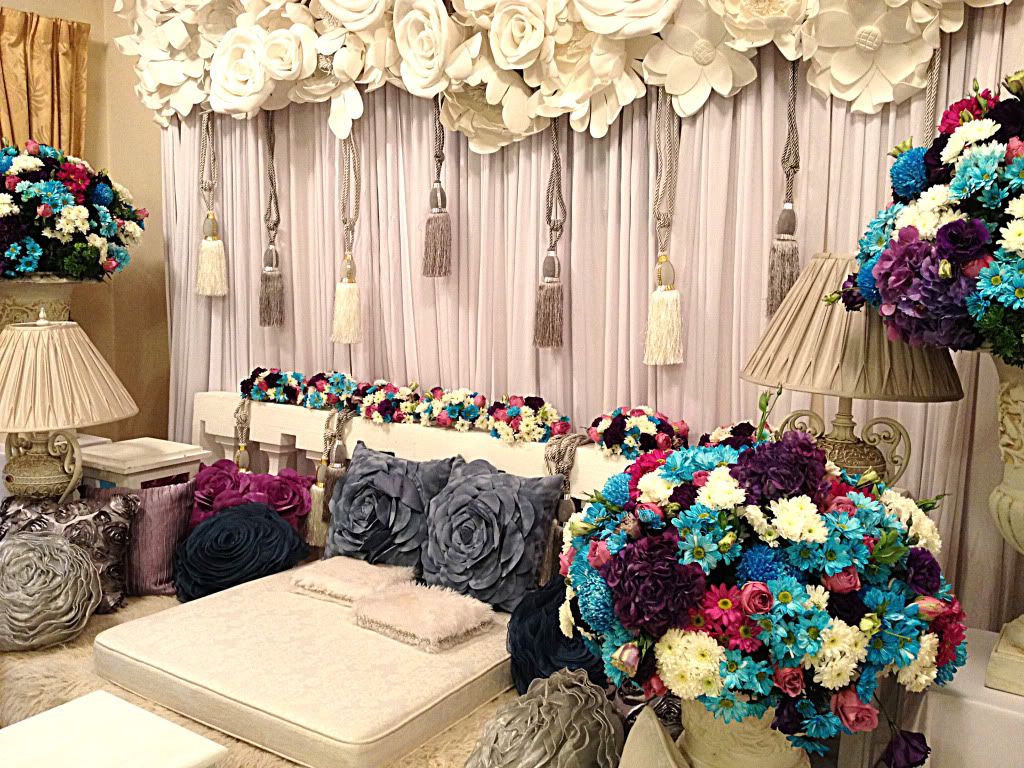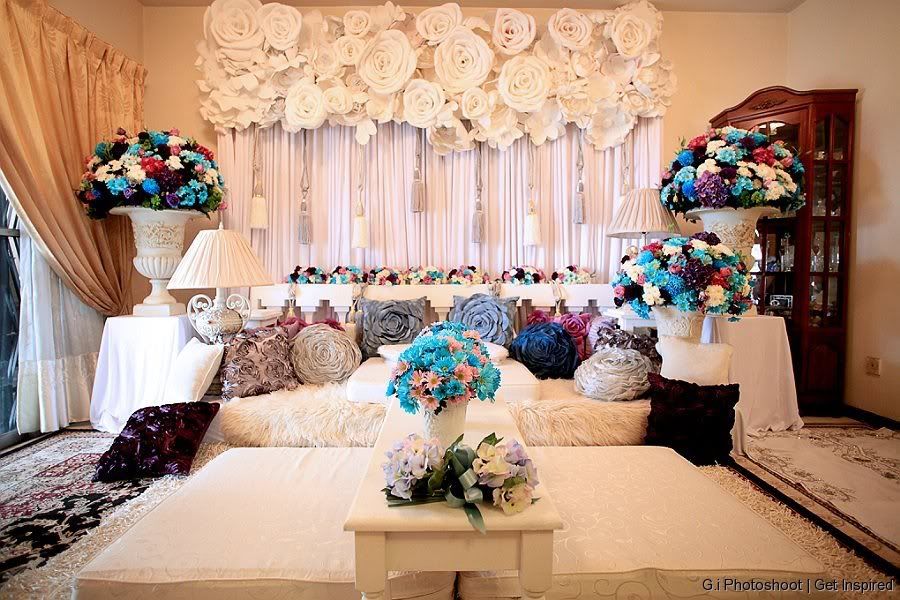 Credit to Gi Photooshoot
Pelamin for solemnization, Sweet bride and handbouquet
Owh... sedang kerja-kerja pemasangan pelamin, bahagian saya sudah pasti menggubah dan menghias hantaran dan dibantu staff saya. Mengunakan warna lilac dan purple serta sentuhan duck egg blue membuatkan hantaran simple tampak begitu menawan... (credit to GI Photoshoot - cantik gambar)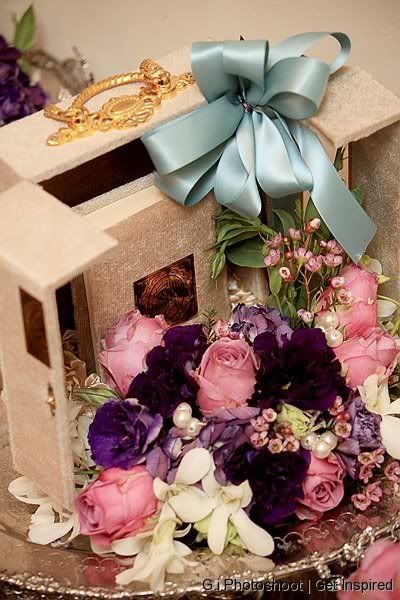 Al Quran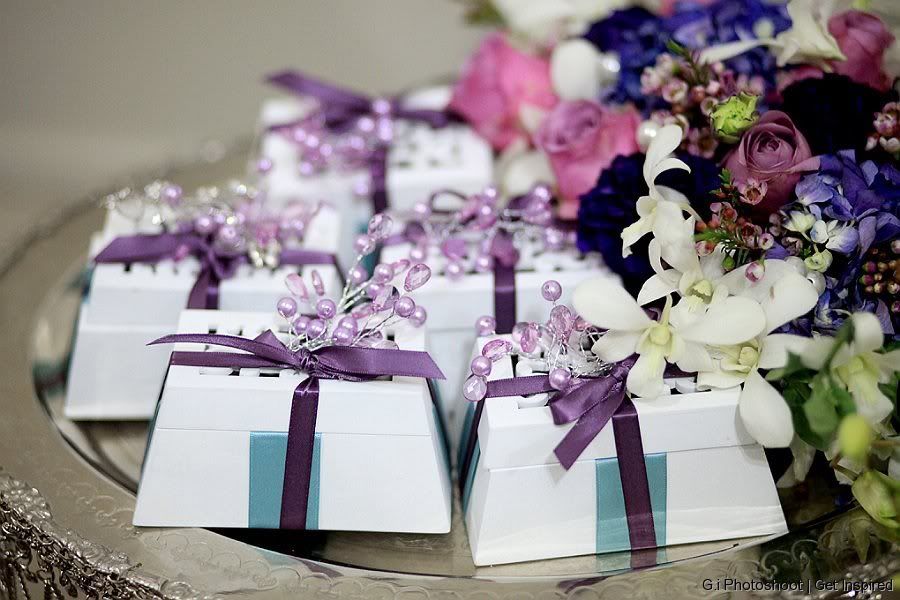 Thank you :)