Salam Sejahtera dan hai!!
Nak nanges!! nak nanges!! Simpanan gambar saya terdelete hampir ke semuanya gara-gara kesilapan sendiri, adoiii.... frust nya. Mujurlah ada backup di fb, tapi kebanyakan gambar yang disimpan utk blog lagi cantik sebenarnya!!Hmm.... apa boleh buatkan, kita hanya mampu merancang (sambil mengurut dada menahan sabar..) Ok... back to the story, this is reception event for the same bridegroom yang biru in title Blue... Always and Forever.
This event was held at Petronas Leadership Centre, Bangi. It was not a quite big hall, but enough and comfortable for 700-1000/pax. With small and no too huge stage so kami tak ada masalah untuk memenuhkan hiasan pada segenap sudut. As the bride request, need something different and look glam, so... with shade of pink flowers, the combination of dusty pink and silver make the venue look prettier and elegant.. of courselah glam!! haha... how clever & unique choice!
Pink
themed was styled by
De Classaflora
team has the perfect mix of modern glam (including an amazing pelamin and stunning florals!) and thoughtful, sentimental details like a different dias with a mirror and the items decor describe the lucky couple's loved ones.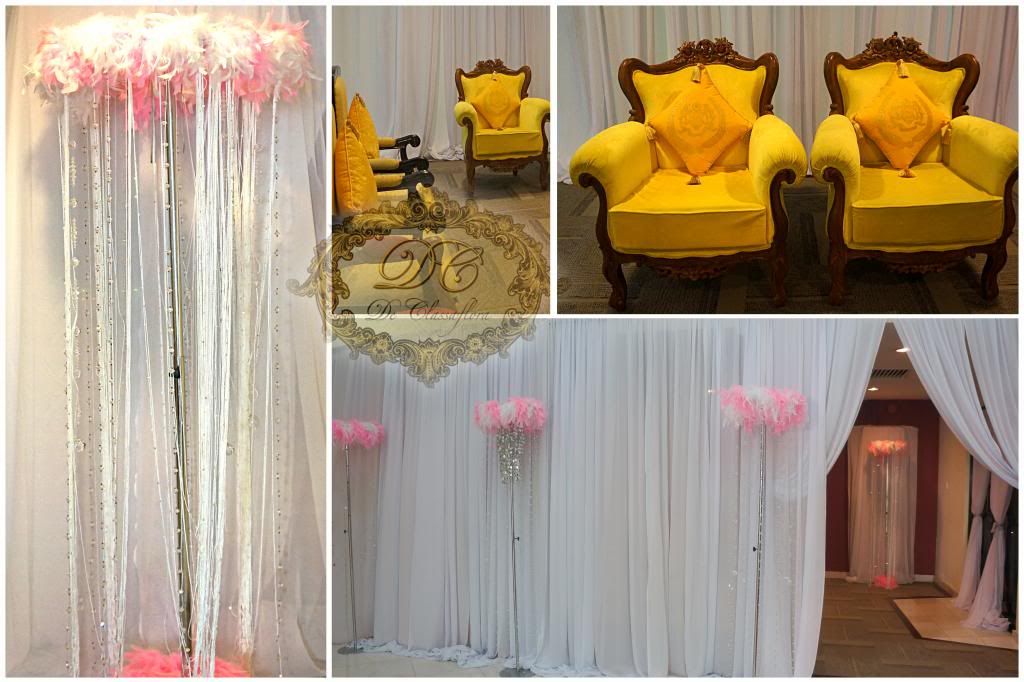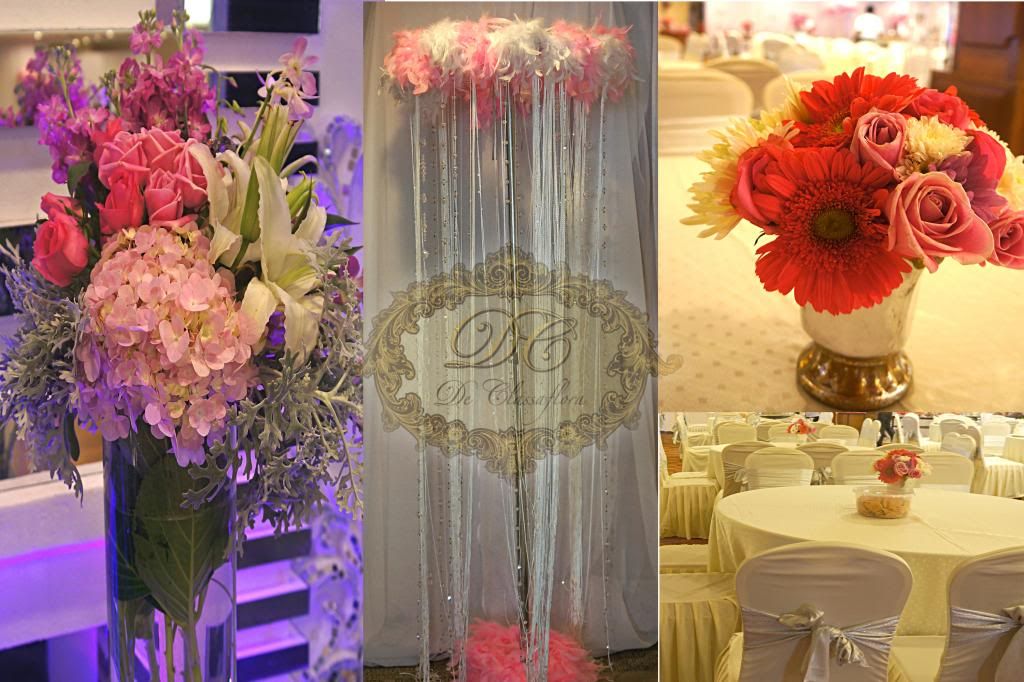 There is definitely a wonder why there must be a touch of yellow in decoration especially at Dias and main table.... haa...surely because their guest is from Istana Negara and VVIPs, and everything under protocol so... if u don't like the yellow color...please...ignore it :)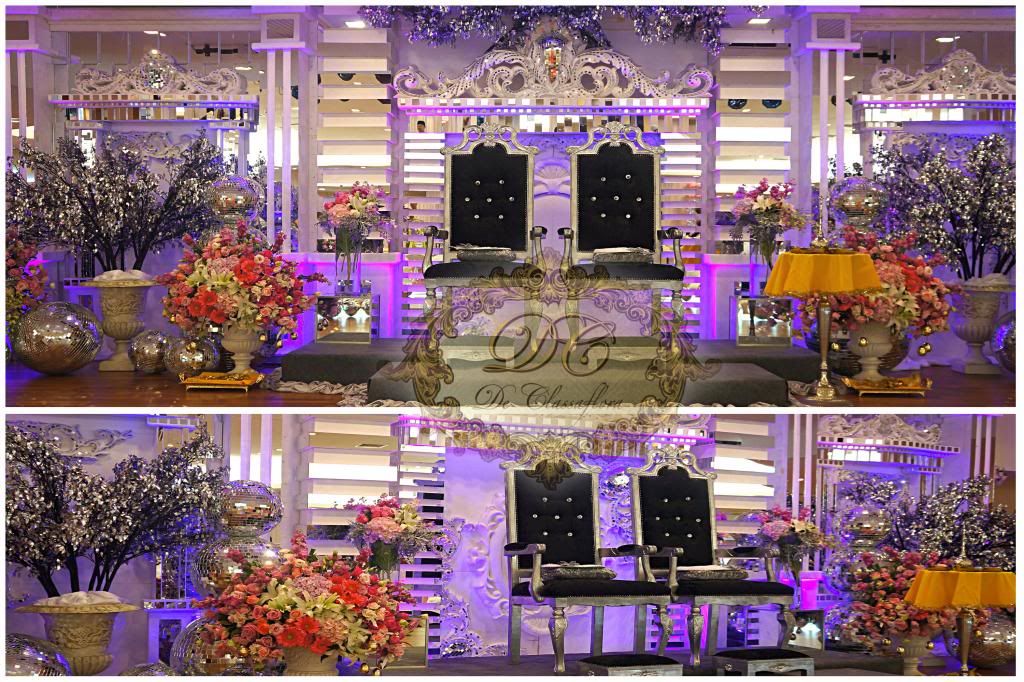 The Pelamin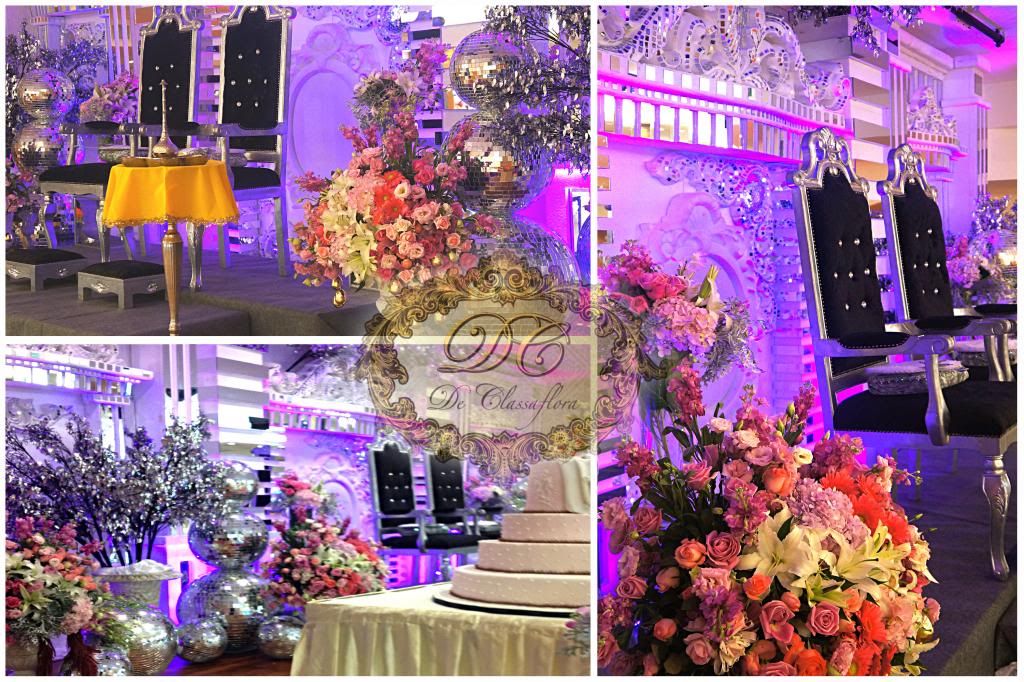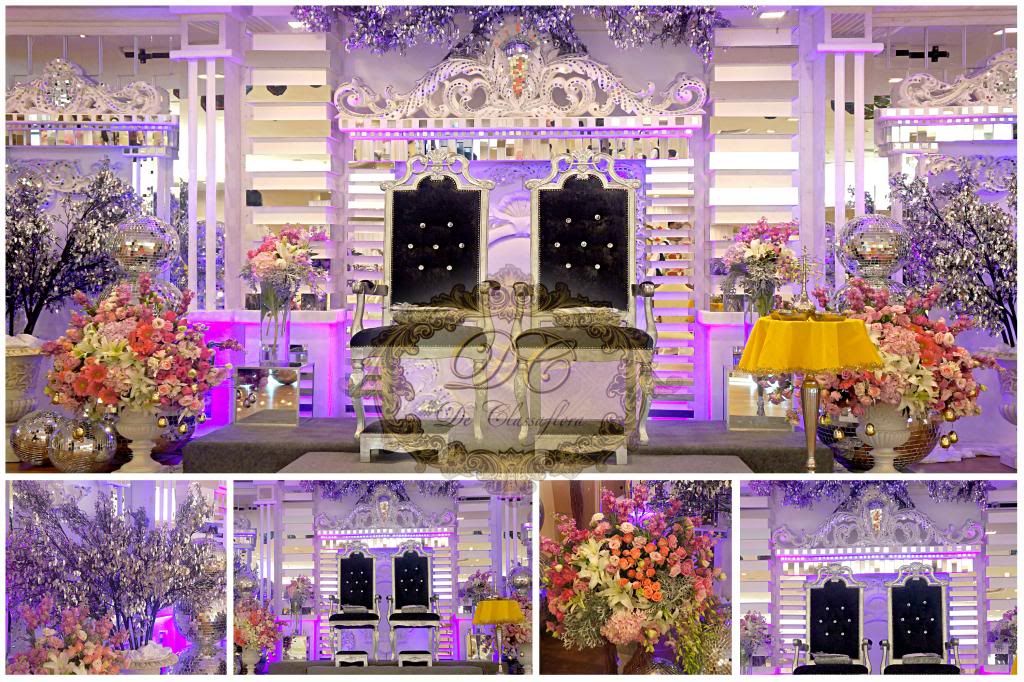 Pelamin and stage decor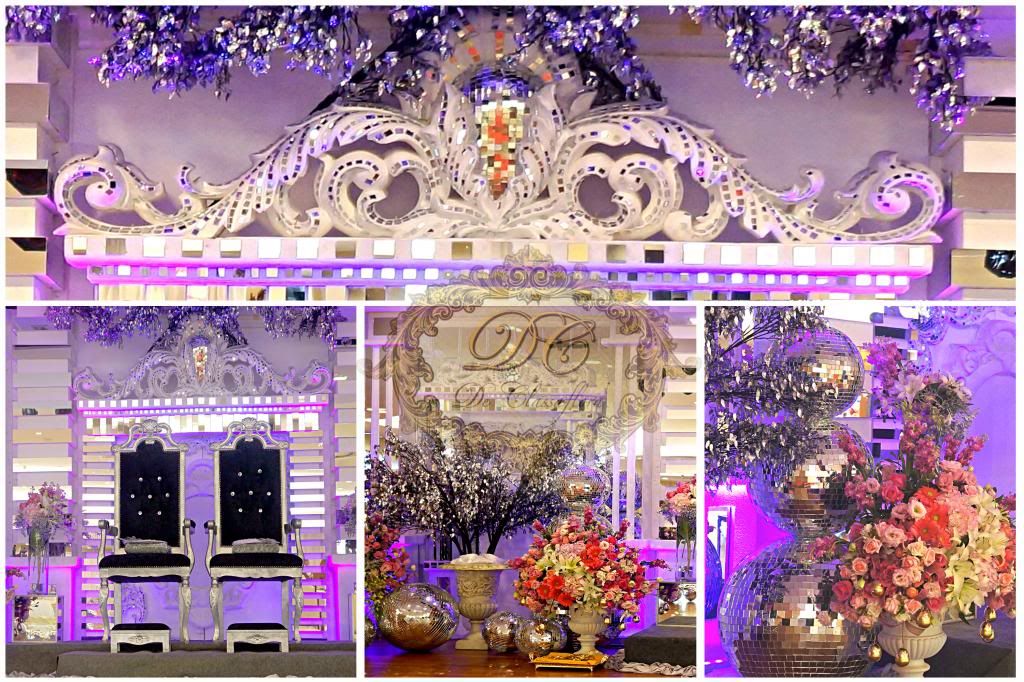 The detailing...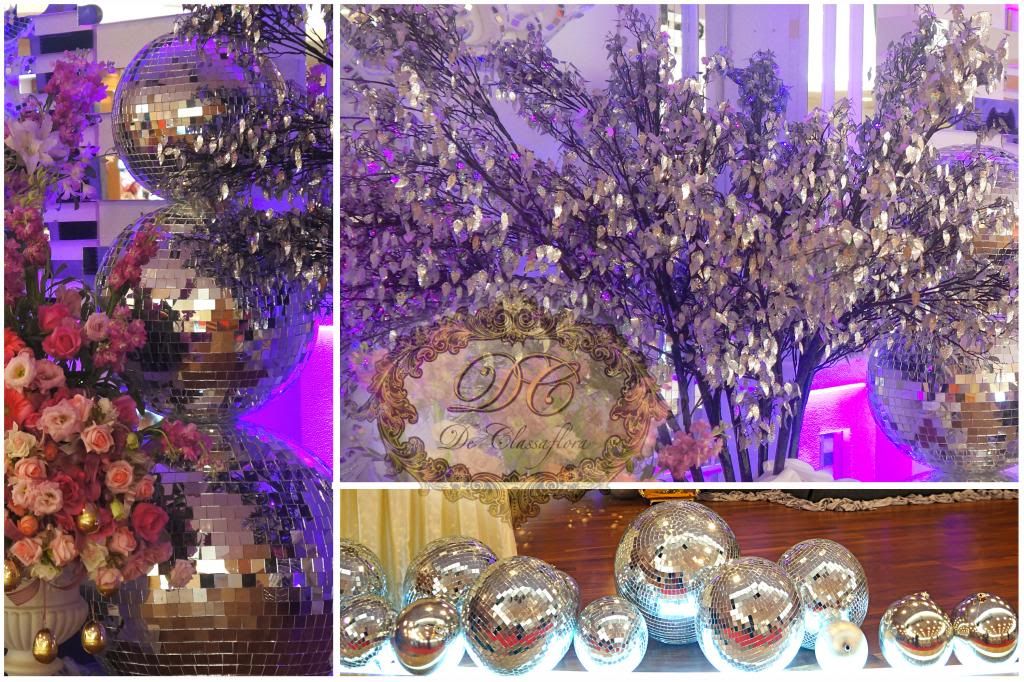 Decoration items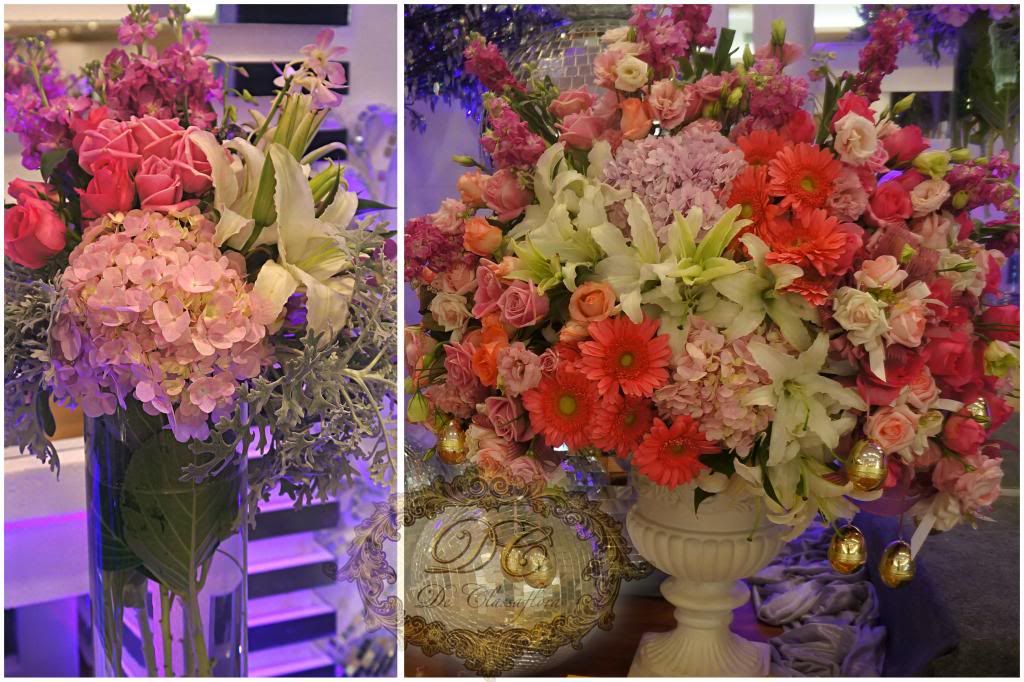 the arrangement compact with fresh flowers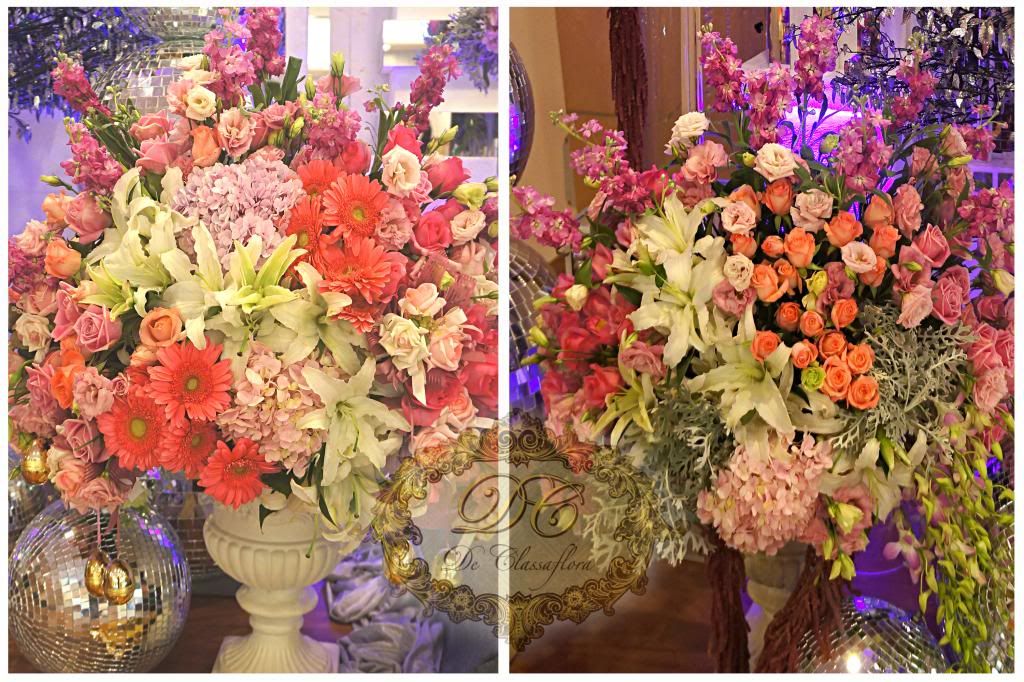 The mix of fresh flowers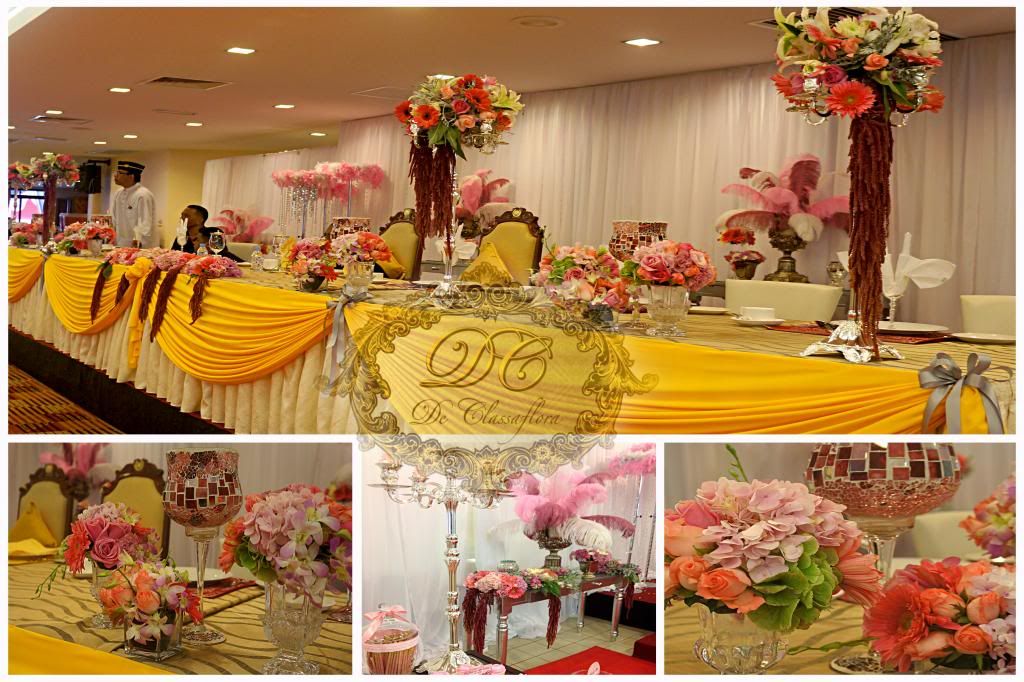 Main table and decoration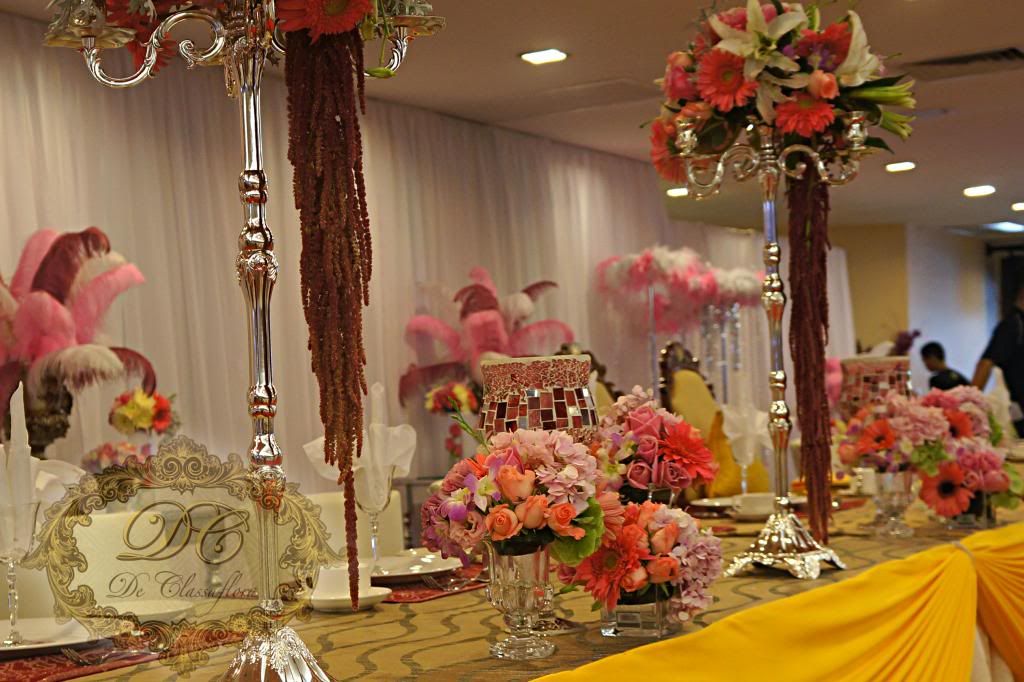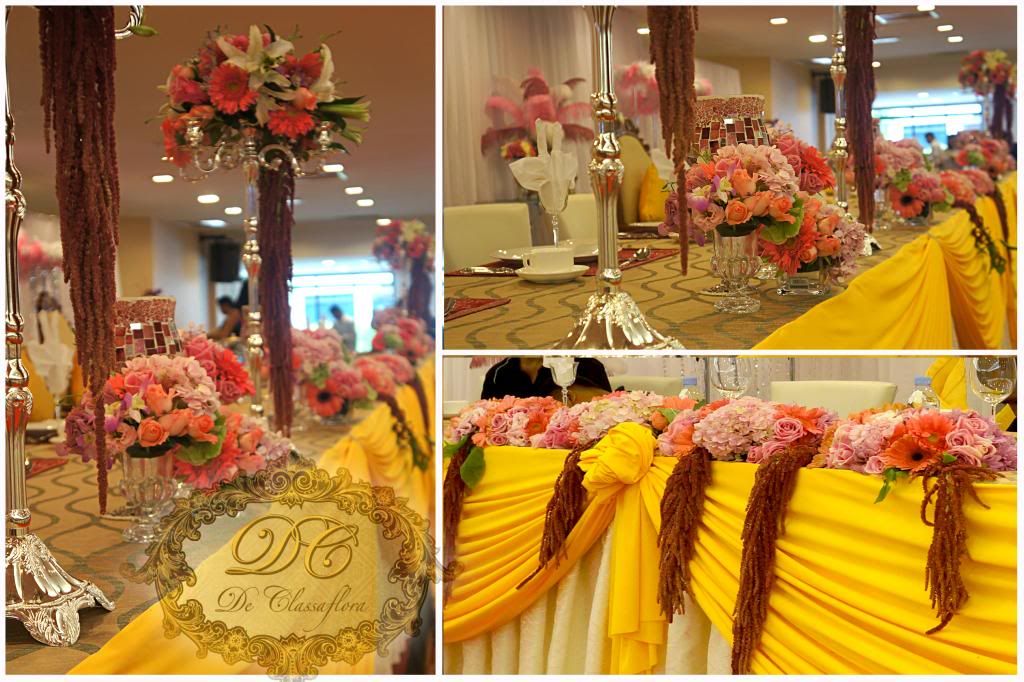 Highly satisfied, the work completely on time, then .. sempat juga kami menjamu selera befora gone back for a short rest... sedap makanannya, highly recomended but must be a Petronas stafflah.
Alhamdulillah..... cantikkan gambar-gambar, at last, berjaya juga saya dapatkan kembali a missing picture yang juga menggunakan kepakaran sendiri hehe..
** To Riena, happy to be wife.. and mother to be (congrats for your 1st preggy).. semoga menjadi isteri dan ibu yang bahagia dan berjaya di dunia dan akhirat, dan tak lupa Zairin.. take care of your wife with love forever, and also thanks a lot to Kolonel Mastura for your kindness and support!!