Salam for all.

Hopefully everybody is going fine and Happy.

Me happy too…Alhamdulillah, after a couple weeks, mired in a lot of work.

Still remember that September 2012 just like this moment.

Everyone wants to get married.

And this is sustenance from Allah.
Before and after
This week our team are entrusted by the bride to make her solemnization dias in shades of blue.

Using a draped curtain in shades of blue and loose flowers in vase and also blue pillow, make the dias still different look with roman pillow and valance.

With blue hydrangea combination with another flowers like white roses, gerbera and orchid give a simple yet sweet touch.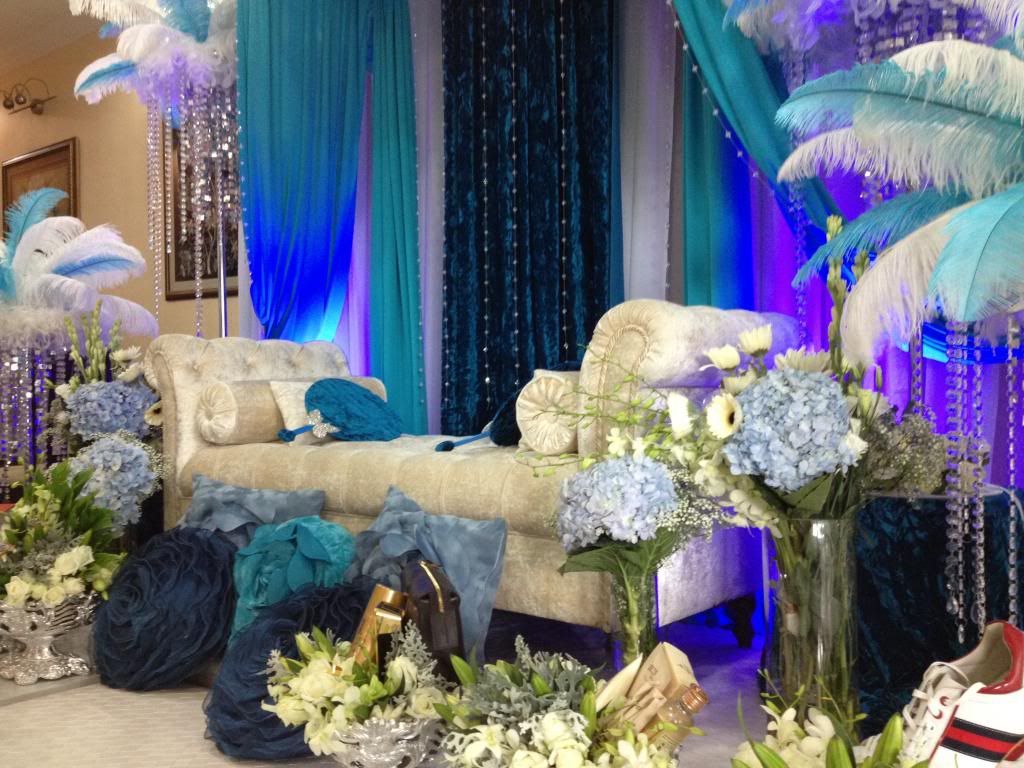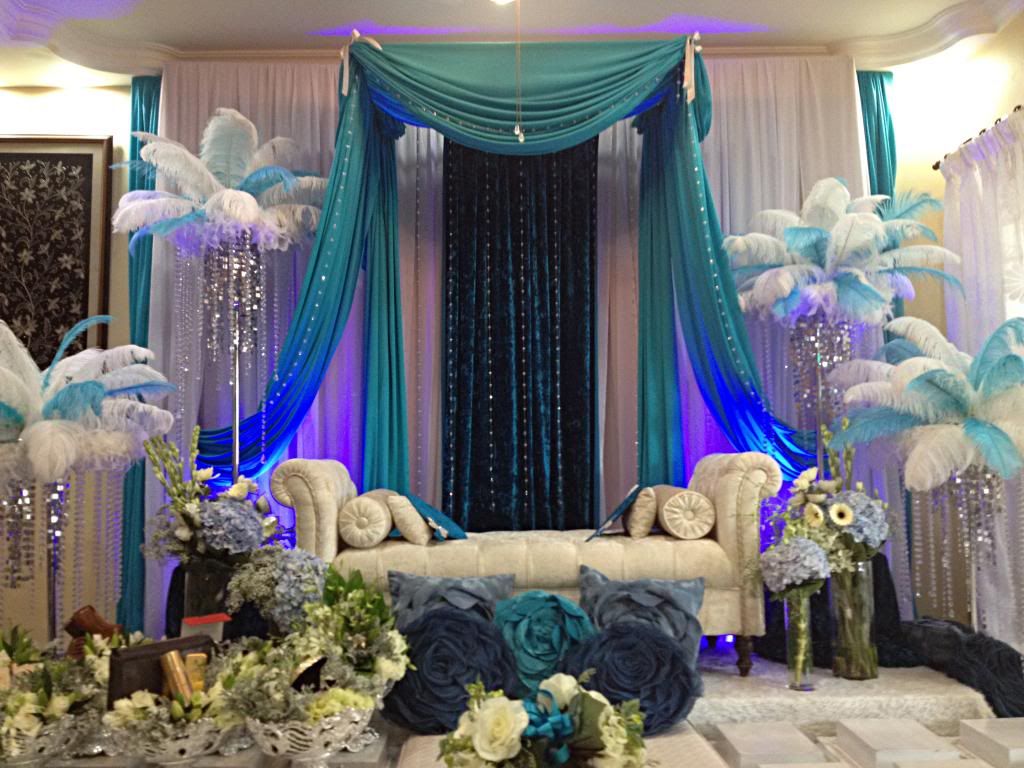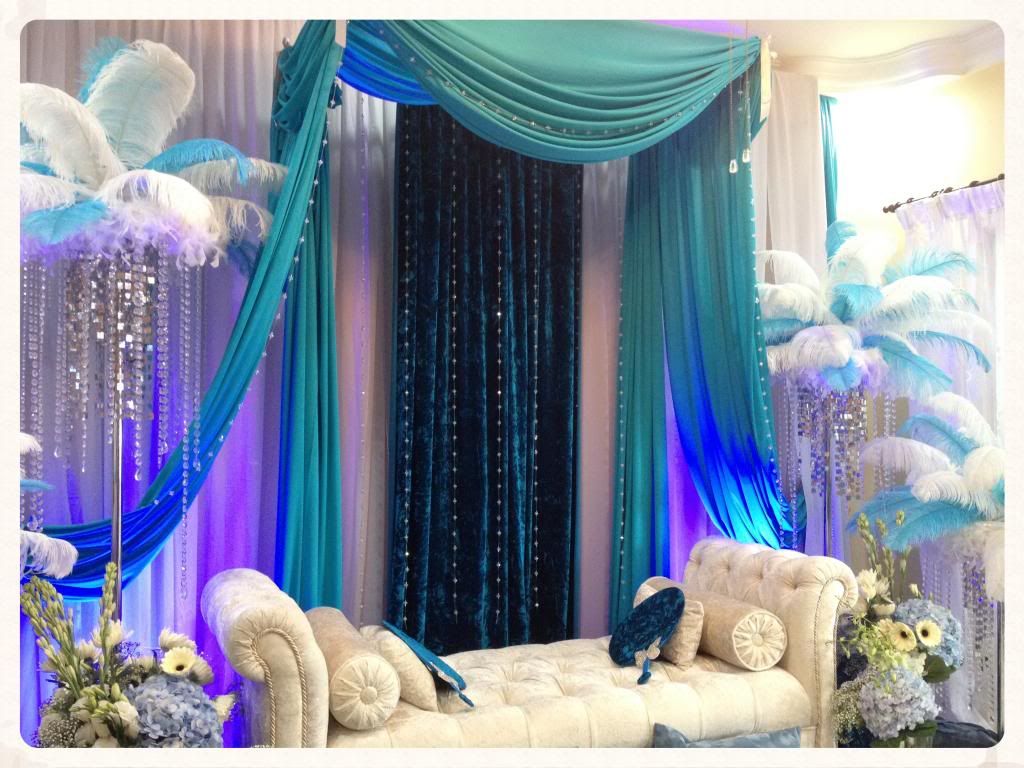 We also make hantarans in 9 dulang in white themed color in vases and also for man side yellow themed hantarans

but don't have the picture because did not have time to shoot.

In front of dias we arranged the hantarans on the white platform

at

the right and left bride

's

pillow

.
Using the white flower for hantarans was a good decision for this kind of theme.

W

hite cassa as the main flowers with t

he aroma and

then combined with white roses and orchid, arranged it in silver vases

...it make the color back to natural

. The combination of color look very elegant. Silver leaves make

s the arrangement look modern touch.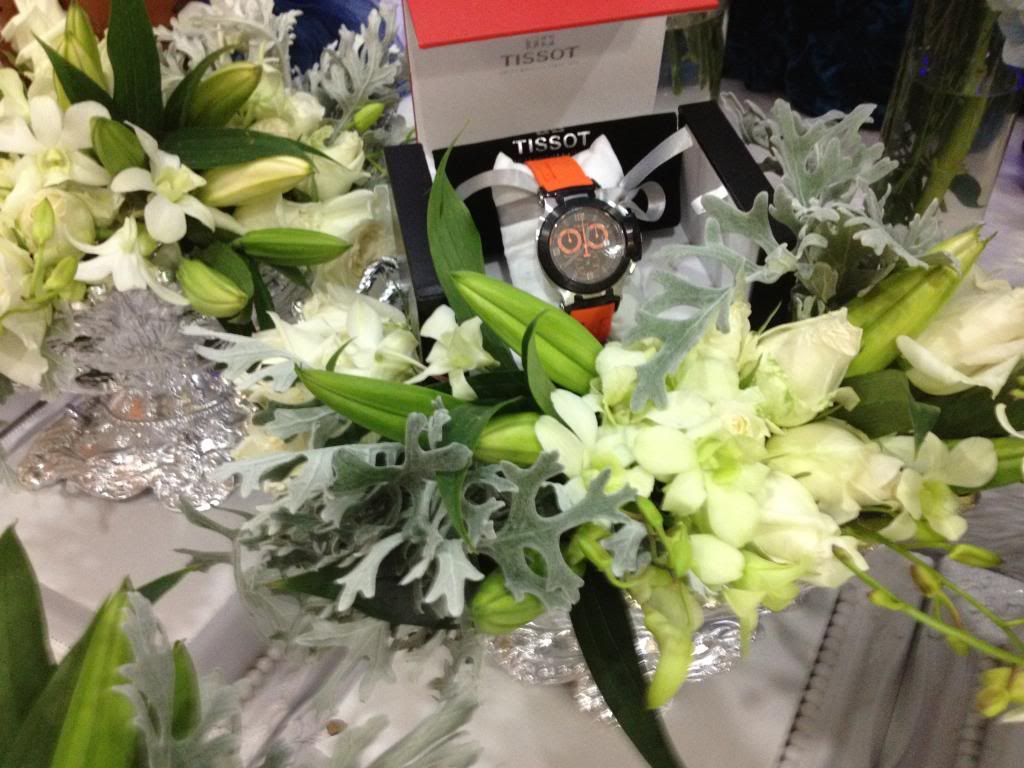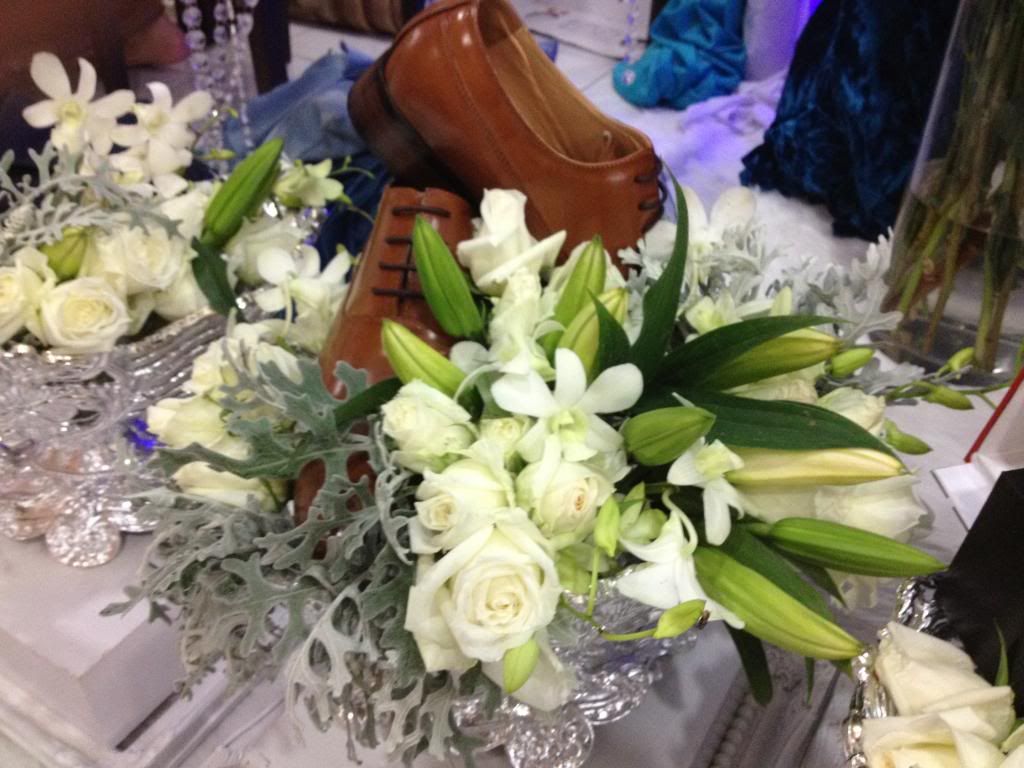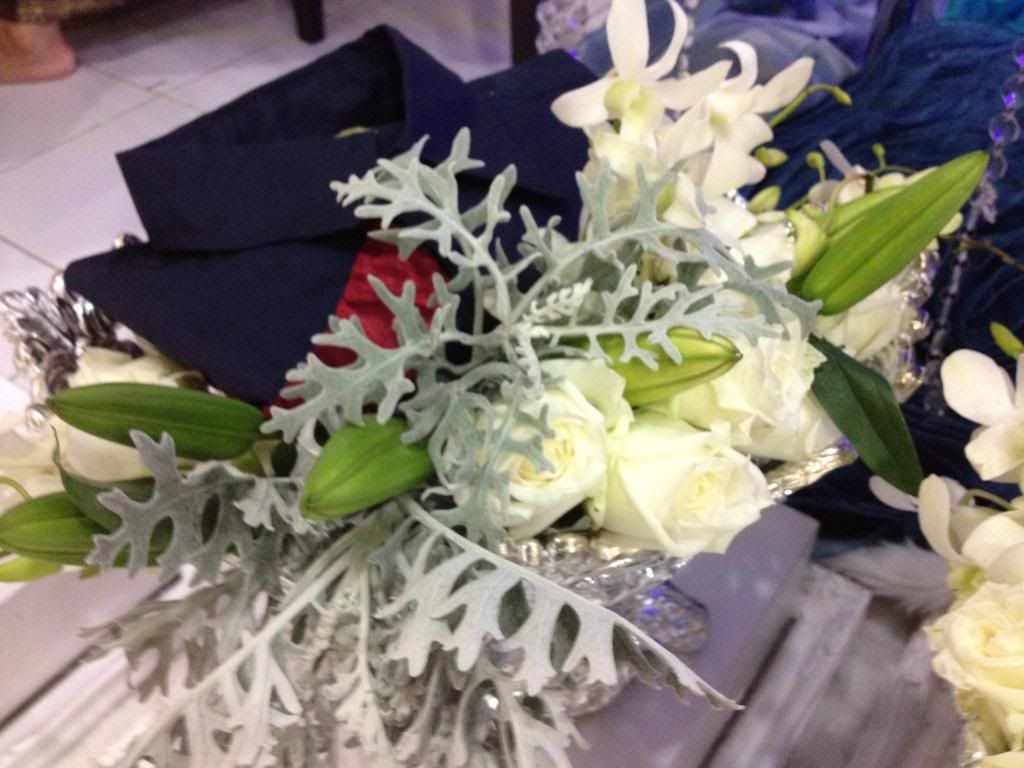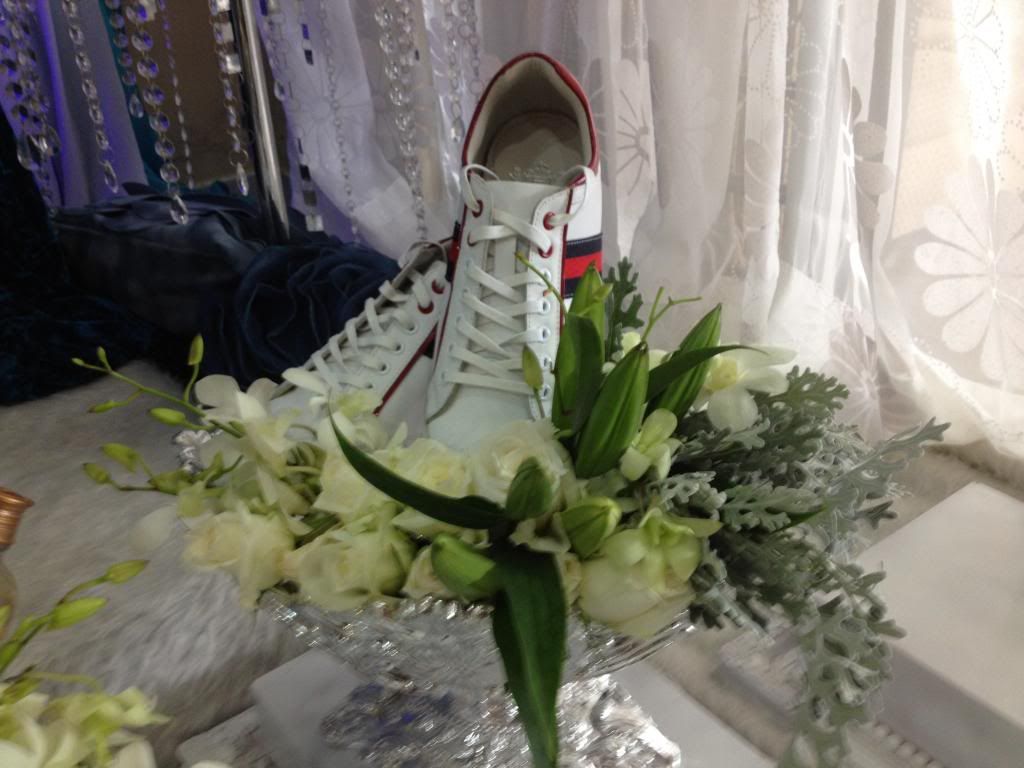 This kind of task not take too much time to finish it, but we must thinking for the next

reception event!

** Dear Rina

and Kolonel... thanks for your good support!!