Salam Semua dan Selamat Tahun Baru 2013!!!
Wahh...setahun berlalu begitu cepat, pastinya masa yang berlalu begitu pantas dan tak mampu kita mengejarnya. Hendak2nya saya yang menulis entry yang masih cerita dibulan September...aduuhh jauh tertinggal di belakang... hopefully entry ini tetap menjadi rujukan buat BTB di luar sana...!!
This entry about decoration for Majlis Khatam Quran, merenjis kecil dan Solemnization event. Three ceremony for one pelamin (3 in 1) but if you all see tetap ada perbezaan bagi ketiga-tiga majlis. The themed is Yellow and White colour so we called it as Spring Sunshine. Its look very elegant and romantic with white draped curtain menutupi dinding dan hairy carpet made the hall luas dan putih bersih....sangat suci :)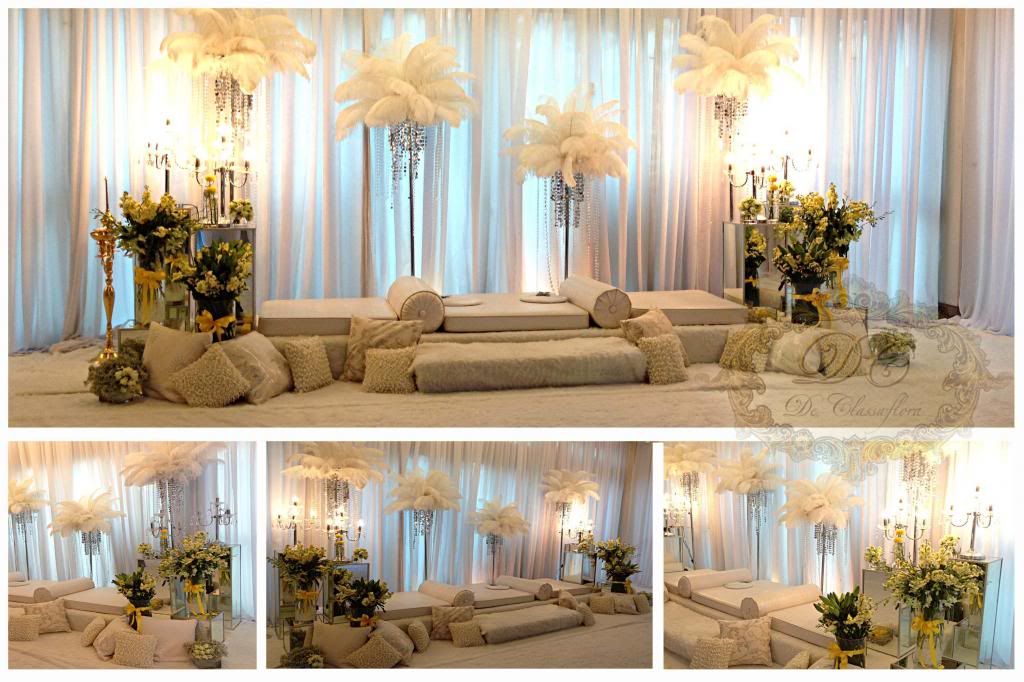 Majlis Khatam Quran: Tiga tilam untuk diduduki oleh pengantin dan adik-adiknya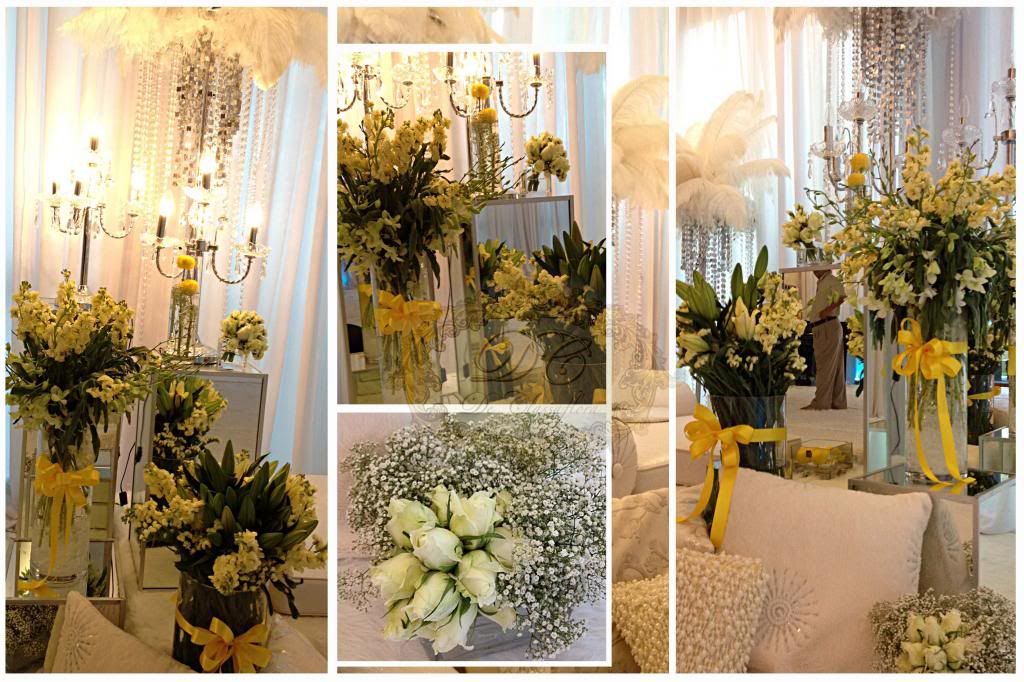 yellow matiola, cassa, and white orchid and roses and also baby breath, we put loose in glass vases... throw pearls pillow made the dias look so elegant
The white feather look very fluffy... as our trademark :)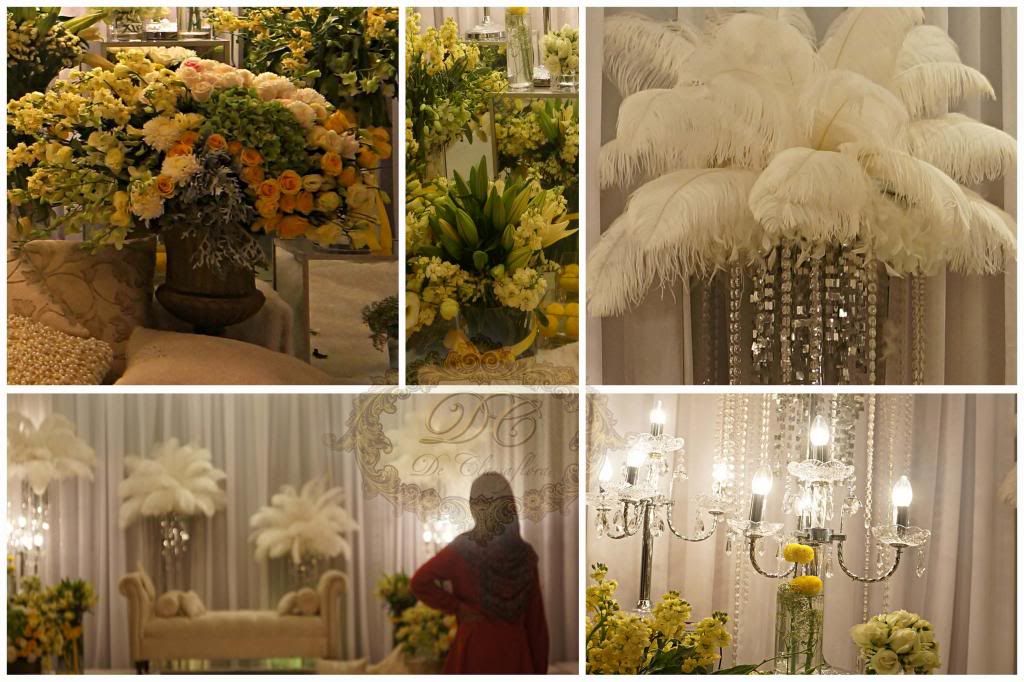 merenung setiap sudut...memastikan semuanya perfect sebelum meninggalkan majlis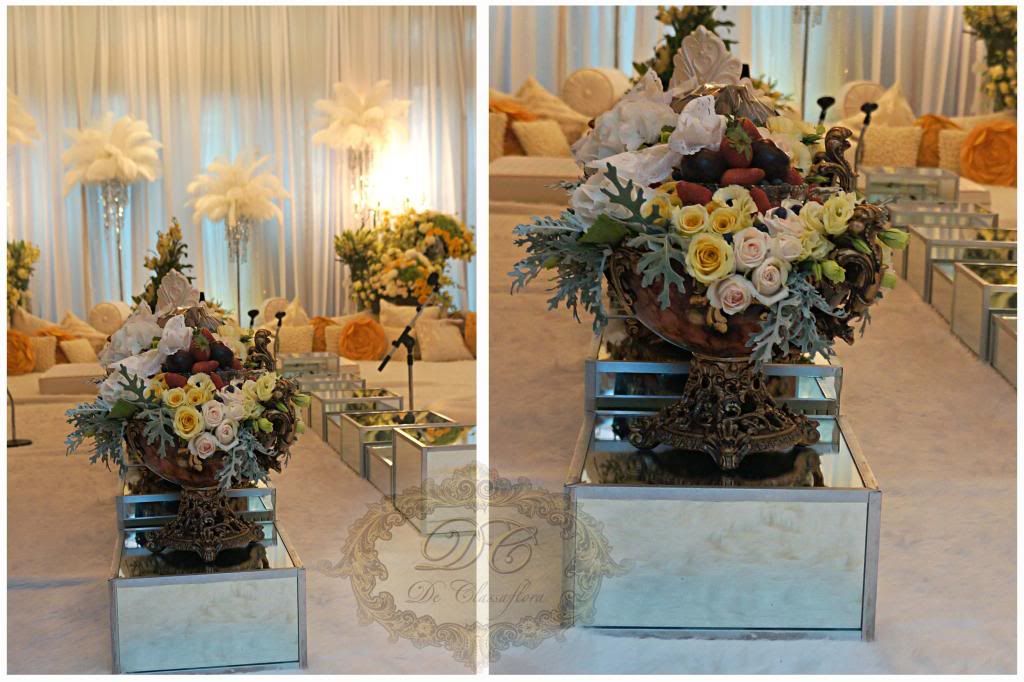 at the first time... saya tak sempat merakamkan hantaran satu persatu, so..inijelah yang sempat dirakamkan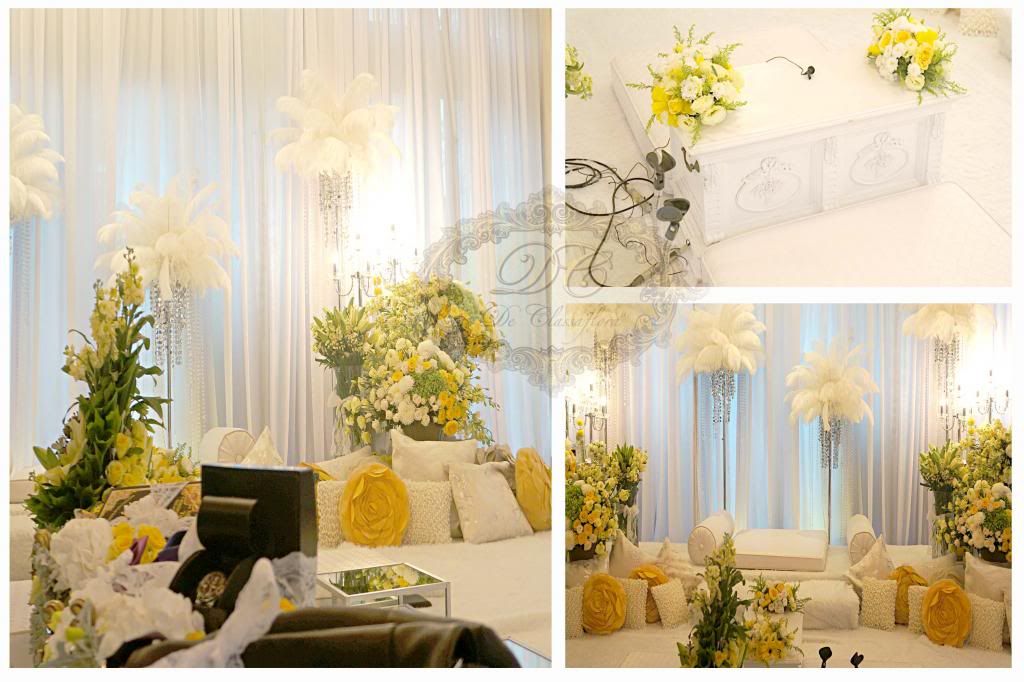 sudut nikah, sudut pengantin perempuan still di pelamin yang sama cuma ditukarkan satu tilam dan diselitkan bantal-bantal kuning... owh.. sireh junjung yang menjunjung tinggi, ruginya saya tak sempat rakamkan gambarnya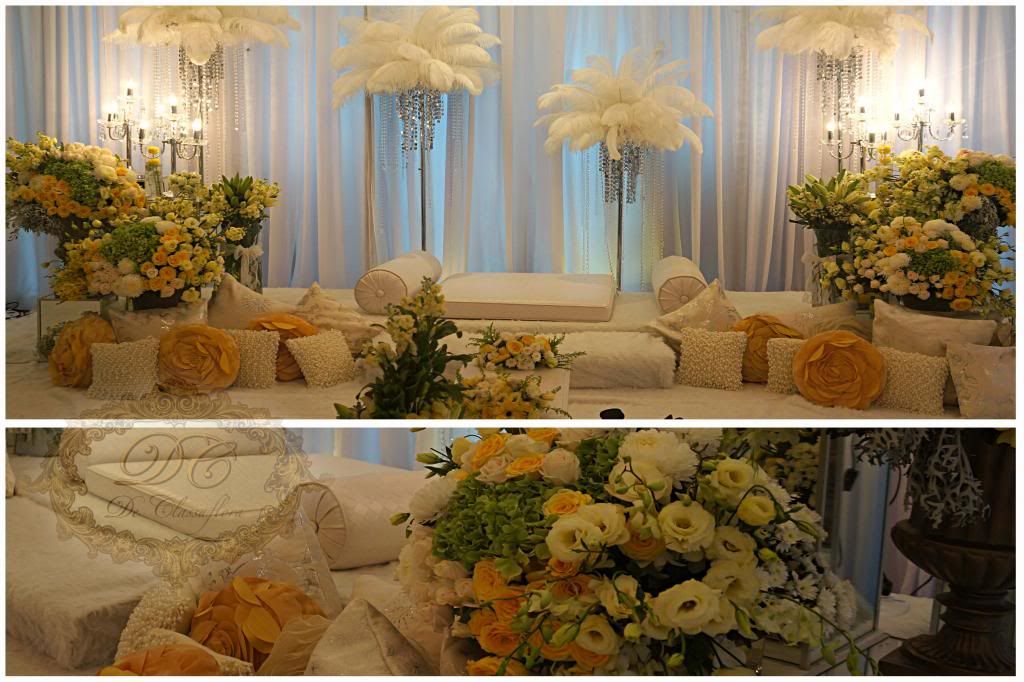 pandangan handapan dan sisi pelamin nikah
Saya akan berangkat ke China pada malam ini, untuk mencari inspirasi dan bahan-bahan yang bakal kami gunakan untuk dekorasi kami Insyaallah pulang nanti akan saya sambung entry seterusnya Majlis resepsi di rumah dan di hotel JW Mariott, serta kemewahan dessert table. Nantikan dan Selamat Tahun Baru 2013 semua!!
*Note:
Azam nak cuba update blog sedisiplin yang boleh tp yang penting pasti De Classaflora akan sentiasa mengekalkan service yang baik dan berkualiti buat pelanggan-pelanggan kami..InsyaAllah..
Doakan kami :)